ONE // Entertainment:
French comedian Gad Elmaleh . He has officially made his debut into doing his comedy in English, and he is hysterical. He has a great comedy special on Netflix called "American Dream" and also has one in French "Gad Gone Wild". I had the pleasure of seeing his last Tuesday night in Boston with my dad, it was incredible. One of my favorite things he spoke about was the English term "for some reason" and how we, as a culture, all accept this as a totally legit excuse. He's funny, he's punny and it's incredible that he's doing it in his 3rd language! Check out his website here or an interview with Conan here on youtube!
TWO // Books:
I'm currently reading "Fruit of the Drunken Tree" by Ingrid Rojas Contreras. So far, it is SO good. I'm not sure I would have normally picked this book out myself, but a good friend of mine recommended it and I'm so glad she did. It follows the life of a young girl in Colombia who eventually emigrates to Los Angeles. I love the Colombian culture it depicts, and even the exposure to life living with Guerrilla warfare. It is even more fascinating to read as it is based off of the author's own childhood recollections. The writing is exceptional and so far, I'd highly recommend it!
THREE // Food & Drink:
Not to be a total cliché, but obviously I'm loving on Pumpkin Spice Lattes. I've been making myself one at home every afternoon with Trader Joe's Pumpkin Pie Spice, Cinnamon, and a little maple syrup. The perfect little pick me up in the afternoon—and easy to make at home. (Find my DIY recipe here)

FOUR // Life & Living:
Watching my son tricycle is a new favorite activity of mine! He has been a cycling machine recently and I love watching his progress. At first he was just tinkering around the driveway, and then we started venturing out to the sidewalk during which I would have to push him up hills. Now he is getting stronger and can make it up most of the small inclines on our walk around the block. I love watching him grow—and it gets us out of the house for a nice stroll: win-win!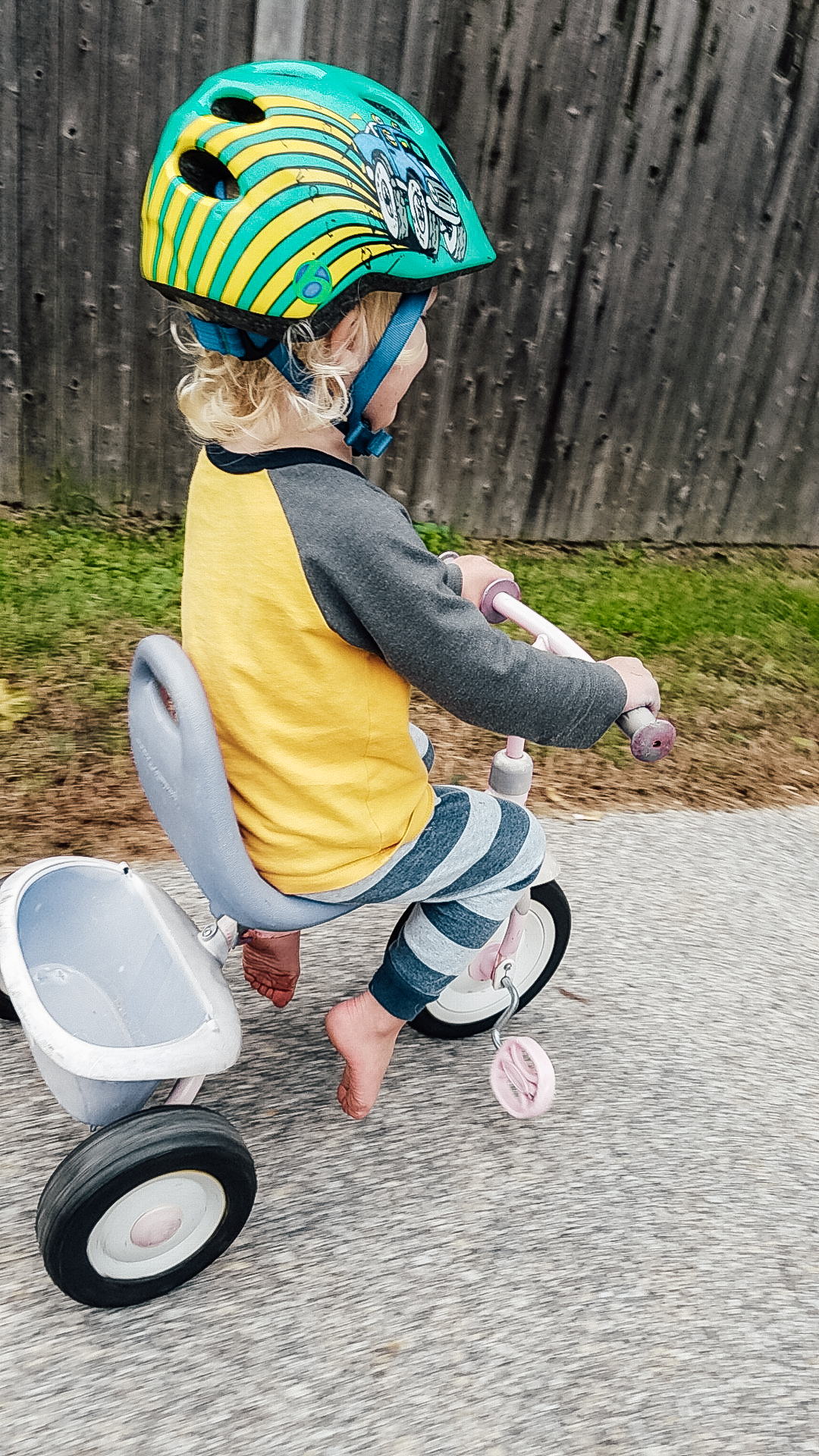 That's all for us this week, anything exciting happening in your world? Anything fun I should try? I hope you're having a great end to your week!